Did you know January 23rd is National Pie Day? I don't know about you but this is one National Day I don't mind celebrating! I can think of a few flavors of pies that my boys and I would love to indulge in together and what better excuse?
The American Pie Council recommends that consumers celebrate national pie Day by taking some time to slow down and share heartfelt gratitude with loved ones over a delicious slice of pie. After all, by it's very nature, a pie is meant to be divided among others!

Whether shared between spouses, among parents and children, among grandparents and grandchildren or simply among friends or coworkers, pie represents the wholesome, simple pleasure that often get overlooked in today's fast-paced world.
10 Tempting Pie Recipes You Have to Try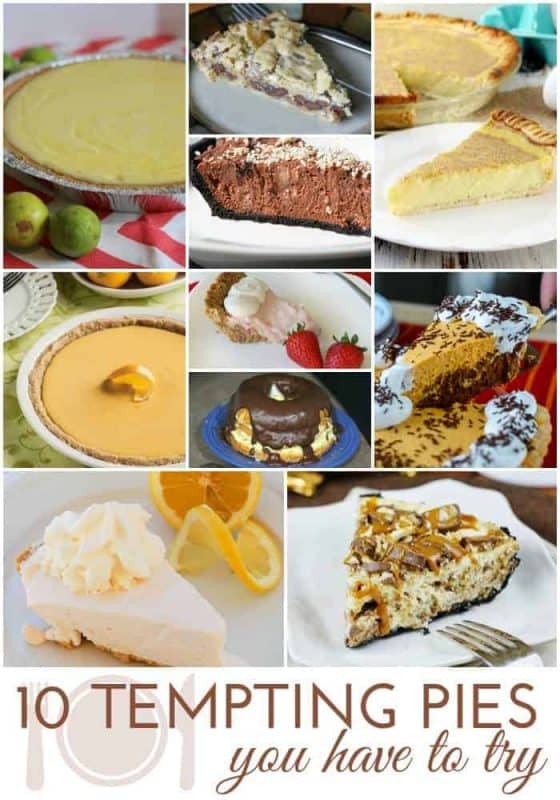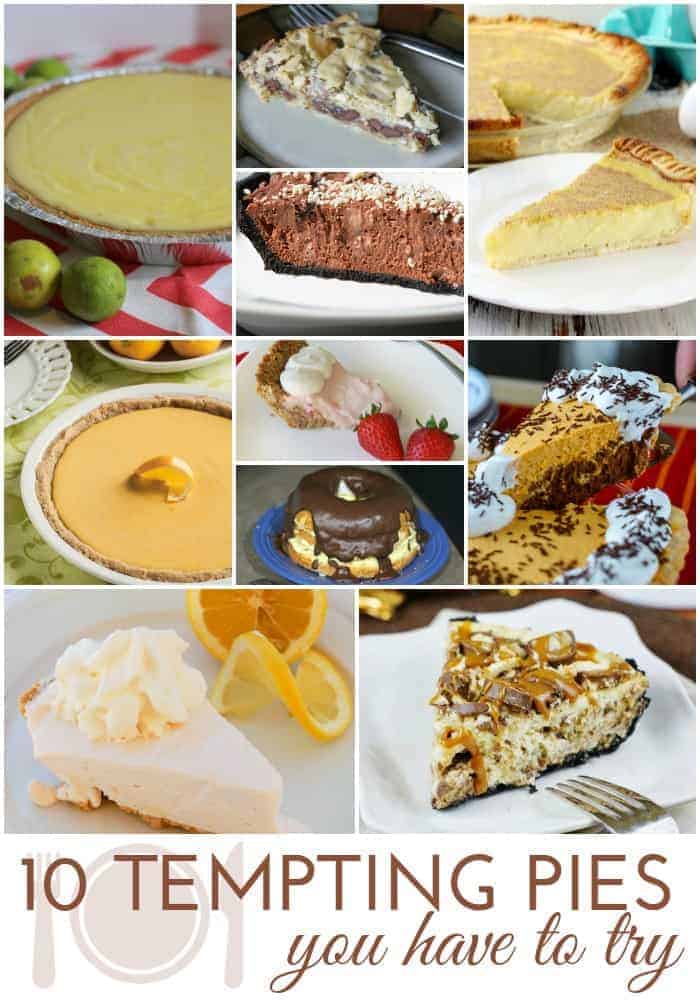 Pin
1. Twix Cheesecake Pie from The Kitchen is My Playground
2. Lemon Pie With a Shortbread Crust from Andrea's Recipes
3. Key Lime Pie from Cooking With Crystal
4. Chocolate Mousse Pie from This Mom Can Cook
5. Old Fashioned Custard Pie from Love Bakes Good Cakes
6. Frozen Pink Lemonade Pie from A Mom's Take
7. Pumpkin Chiffon French Silk Pie from The Crumby Cupcake
8. Frozen Strawberry Pie from Blue Crab Martini
9. Super Simple Boston Cream Pie from This Mama Loves
10. Derby Pie from Views From the Ville
Will you be enjoying National Pie Day with any of these pie recipes? What is your favorite pie recipe?