Classic Southern cooking will always include at least one Easy Goulash Recipe that is handed down from generation to generation. Goulash is a great all-in-one meal that everyone enjoys. The addition of pasta, tomatoes, and seasonings to a little ground beef stretches a meal out even further.
Whether you are looking for budget-friendly meals, easy meals, or a taste of Southern traditions, this easy goulash recipe is sure to be a hit.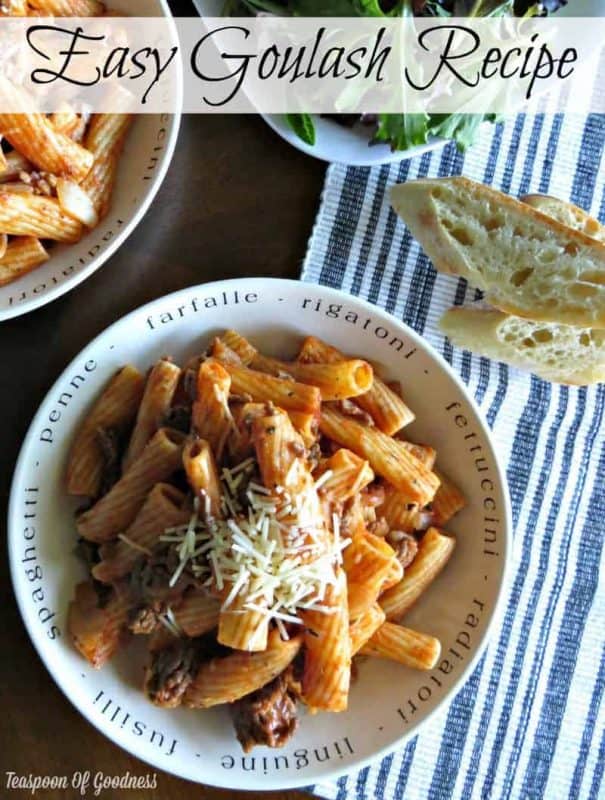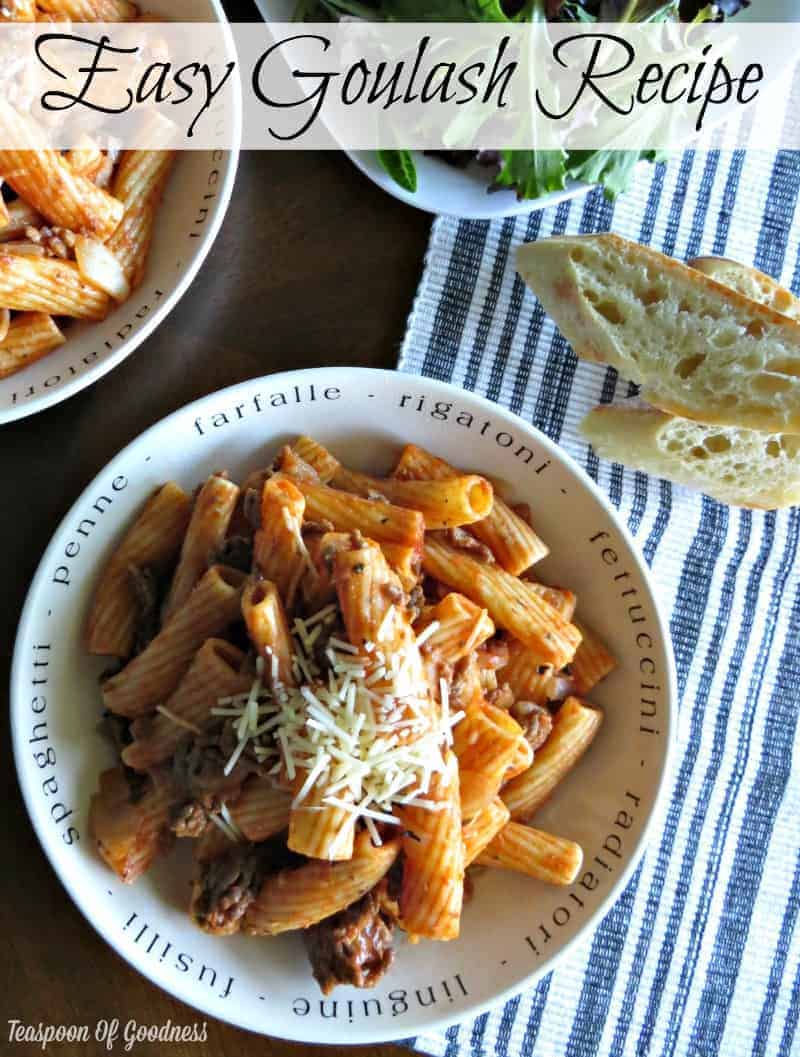 Pin
While this easy goulash recipe calls for ground beef, you can easily use alternative ground meat instead. Ground turkey or chicken do well with this dish since they take on the flavors of the seasonings so easily. For an extra boost of flavor, you could also use a nice spicy sausage instead.
You start by getting your pasta cooking according to package instructions, and then you work on the ground meat. You'll season according to the recipe, but if your family likes things a bit spicier, you could add a pinch of cayenne, chili powder, or even some fresh diced peppers in the mix.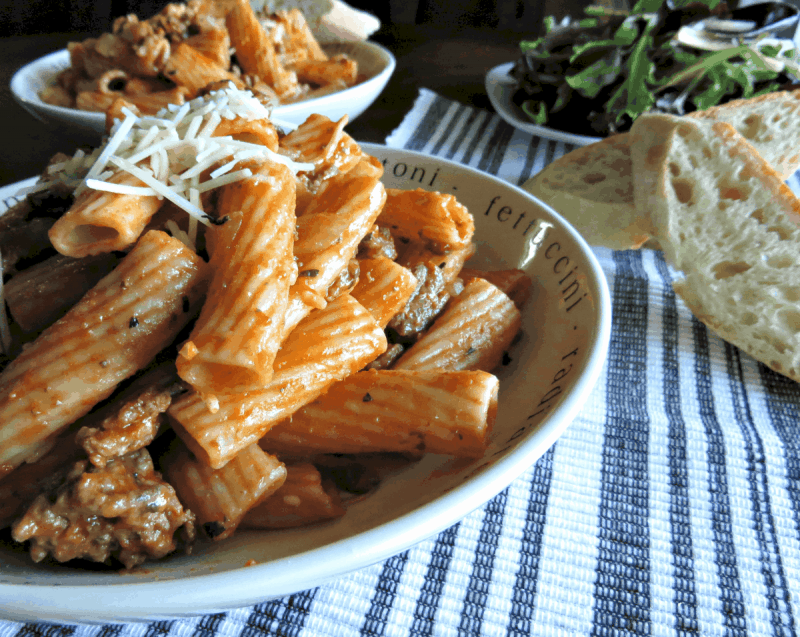 Pin
Throwing all ingredients together and letting the flavors meld is the last step before serving up this delicious, hearty dish to your family. This easy goulash recipe is a great warm meal for cool evenings and an excellent choice for stretching your limited budget further while feeding your family tasty and hearty meals.
Easy Goulash Recipe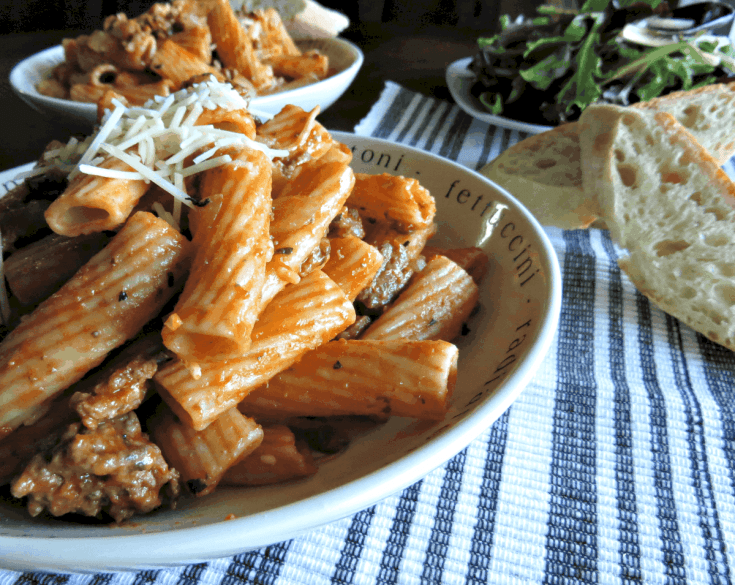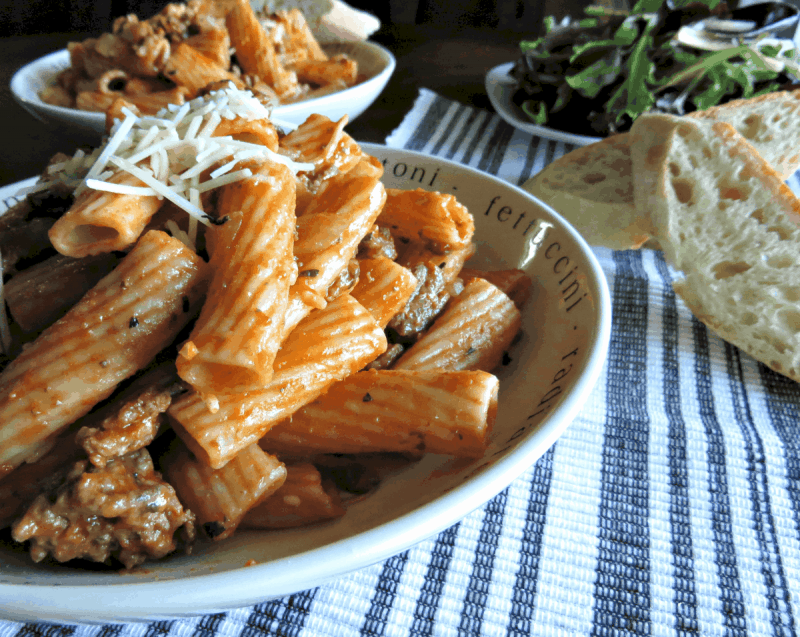 Yield:

4 hearty servings
Easy Goulash Recipe
Ingredients
1 pound lean ground beef
1 box of shaped pasta, 16oz (any shape is fine)
2 cans tomato soup
1 small onion, chopped
1 teaspoon basil
1 teaspoon garlic powder
1/4 teaspoon salt
1/2 teaspoon crushed red pepper, optional
freshly grated Parmesan cheese
Instructions
Cook the pasta according to the directions on the box.
While the pasta is cooking, heat approximately. 2 tablespoons of olive oil in a large skillet.
Add the ground beef, onions and seasonings to the skillet and cook until the beef is cooked through. Break the beef up into small pieces as it cooks.
Add the tomato soup and 1/2 can of water to the beef mixture. Stir to combine and turn the heat down to low.
When the pasta is done cooking, drain it well and add it to the beef mixture.
Stir to combine and serve immediately with Parmesan cheese.
Visit Teaspoon Of Goodness's profile on Pinterest.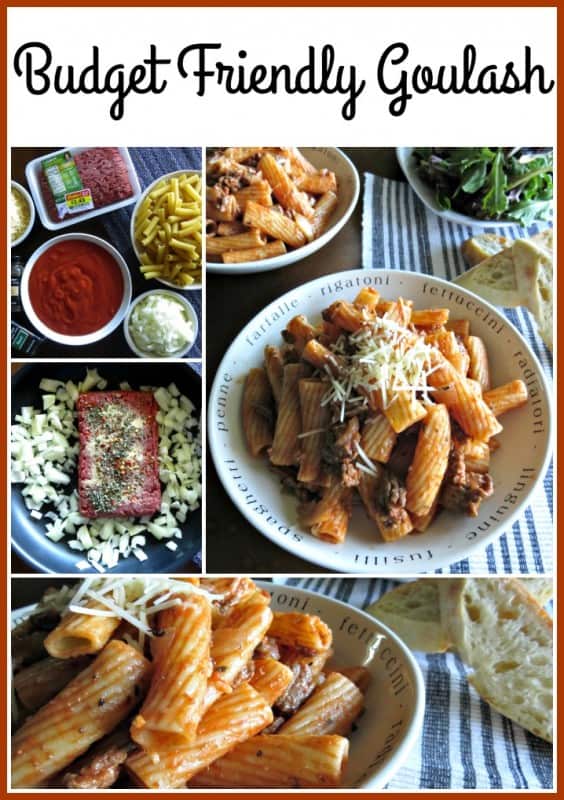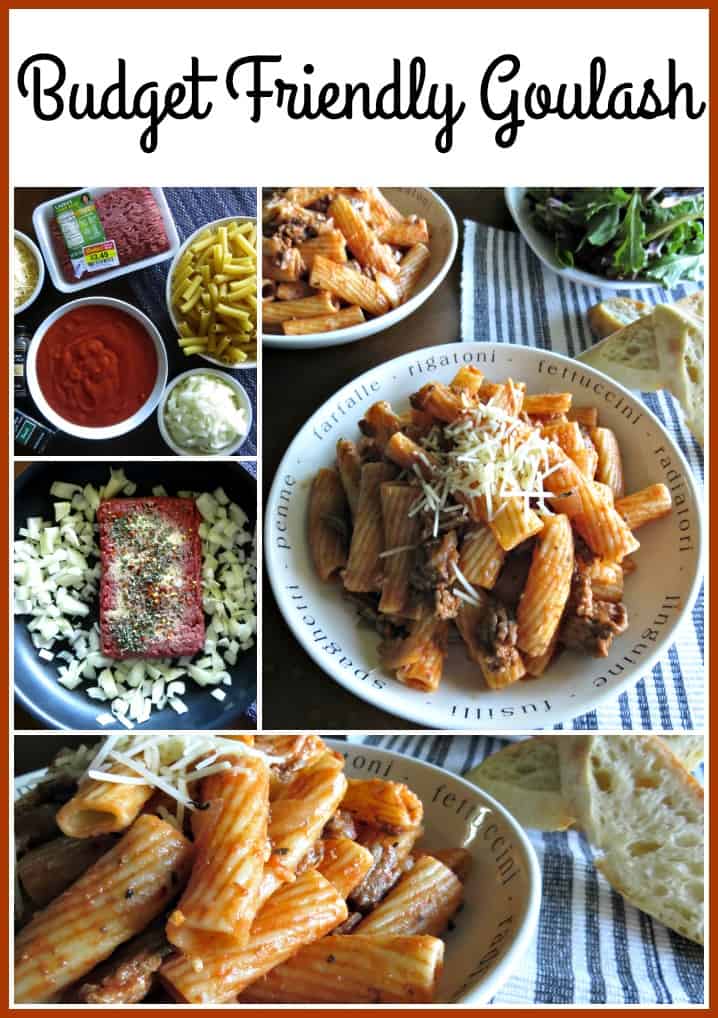 Pin