Toasted Corn Salad With Bacon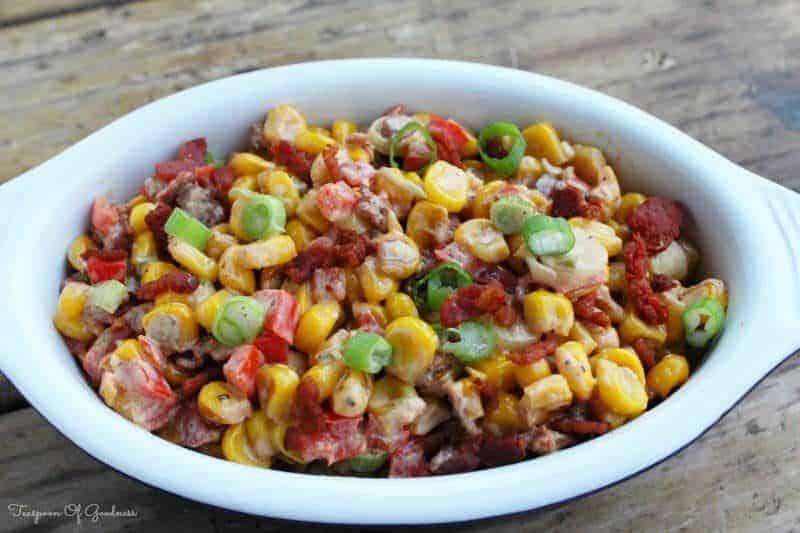 1 Lb. Bacon, cooked crispy and crumbled
1 lb. Frozen Corn
1 Red Bell Pepper, diced
1 Jalapeno, minced
¼ Cup Plain Greek Yogurt
1 Lime, zested and juiced
1 teas. Chili Powder
½ teas. Ground Cumin
½ teas. Salt
½ teas. Pepper
5 Green Onions, thinly sliced
In a dry non-stick skillet over medium high heat add the corn and stir occasionally until the corn starts to brown.
Add the bell pepper and jalapeno and keep stirring until the corn is well browned and the bell pepper is slightly charred.
Remove from heat and transfer to a bowl and add half of the bacon.
In a small bowl combine the yogurt, lime zest and juice, chili powder, cumin, salt and pepper.
Add ¾ of the onions and the yogurt mixture to the corn and toss to coat.
Serve warm or at room temperature, garnish with additional onion and bacon.
Recipe by
Teaspoon Of Goodness
at http://teaspoonofgoodness.com/toasted-corn-salad-with-bacon/