Peppermint Mocha Fudge Made With International Delight Coffee Creamer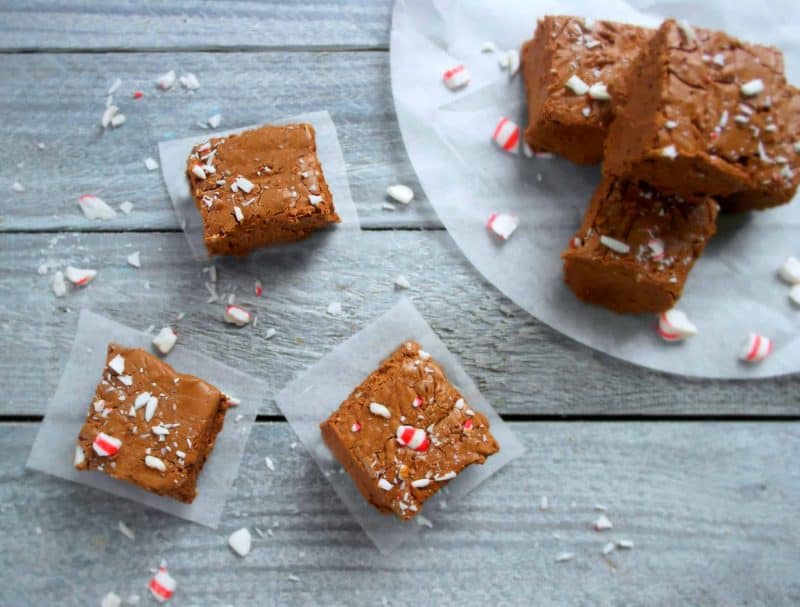 ¼ cup butter
2½ cup granulated sugar
⅔ cup of Peppermint Mocha International Delight Coffee Creamer
12 ounce bag semi-sweet chocolate chips
7½ ounce jar marshmallow fluff
½ teaspoon salt
1 teaspoon vanilla extract
Cover an 8 inch square dish with foil. Let the edge hand over your pan so that you will have a handle to get your fudge out with. Spray the foil lightly with cooking spray.
Combine butter, sugar, and Peppermint Mocha International Delight Coffee Creamer in a medium sized saucepan. Cook over medium heat until the temperature reaches 248 degrees, stirring occasionally.
Remove from heat and stir in chocolate chips, marshmallow fluff, salt, and vanilla. Mix well and pour into lightly greased prepared pan. Allow to cool completely before cutting, overnight is best.
Recipe by
Teaspoon Of Goodness
at http://teaspoonofgoodness.com/peppermint-mocha-fudge/